2 Lucky People Get Sent To The San Diego Zoo For FREE! 
Time to break out the khakis. Panda Hut Express is sending you to the San Diego Zoo!
And not just any zoo. You'll be entered to win an all-expenses-paid trip for two to
TripAdvisor's top-rated #1 Zoo in the World. Your airfare, hotel, and admission to the zoo
are all covered!
                 -------> Panda Hut Express San Diego Zoo Entry <--------
We may be a little biased about Pandas being our favorite animal, but on top of those,
there are over 650 other animal species to see! The zoo grounds cover 100 acres and are
home to over 700,000 exotic plants as well. Still, there's more to this zoo than you might think.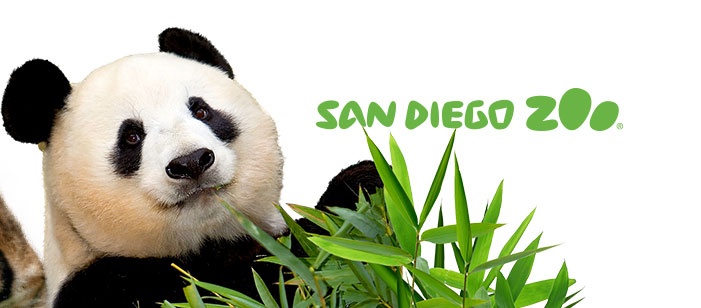 The San Diego Zoo is dedicated to wildlife conservancy and works with hundreds of
communities in Africa, Asia, and South America to relocate animals into safer habitats,
provide anti-poaching patrols, and hand-raise orphaned baby animals until they can be released.
Specific to our beloved favorites, the Giant Pandas, San Diego Zoo Global has worked with
partners in China on a very successful breeding program. This program is crucial because it
allows for research on cub development, maternal care, mate choice, nutrition, and geriatric care.
Giant Pandas are technically bears!
The lifespan of a Giant Panda in the wild is about 20 years.
The Giant Panda spends around 55% of its life collecting and eating bamboo!
Pandas need a lot of food so they need an expansive territory (between 3-4 square miles) to feed
their huge appetites. Unfortunately, deforestation, logging, and human encroachment means that
pandas are losing their habitats at an alarming rate, causing the population to fall.
                 -------> Panda Hut Express San Diego Zoo Entry <--------
To this day, San Diego Zoo Global has helped pioneer breeding and reintroduction programs and
is supporting protected reserves in China where pandas can live safely and thrive in their natural
environment!
The San Diego Zoo has three Giant Pandas: Bai Yun, Gao Gao, and Xiao Liwu, who can be seen
in their habitat at Panda Trek near the Giant Panda Research Station in the park. If you're just too
excited and can't wait to see them in action, you can check them out on the Panda Cams!

Over the course of the next 2 weeks, Panda Hut Express will be doing 2 mini-competitions to
choose their winner. Want to enter? Click this link and follow the simple instructions! 
                 -------> Panda Hut Express San Diego Zoo Entry <--------